Since we have sent out our updates and news through 3 blogs due to 3 different languages, we have felt that our PR is a little dispersed and scattered. Therefore we now launch a new blog that puts all 3 languages together. Please add below URL to the favorite in your blowser.
http://www.usana.co.jp/wordpress/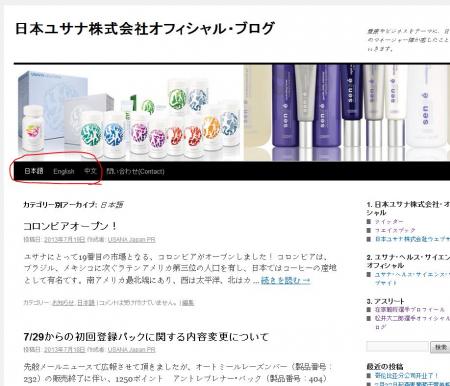 You can narrowcast English posts by clicking "English" at the menu bar. Hope this would be a useful tool to all English speaking associates.
Representative Director,
Koki Fukuda
2013-07-23(18:18) :
News :